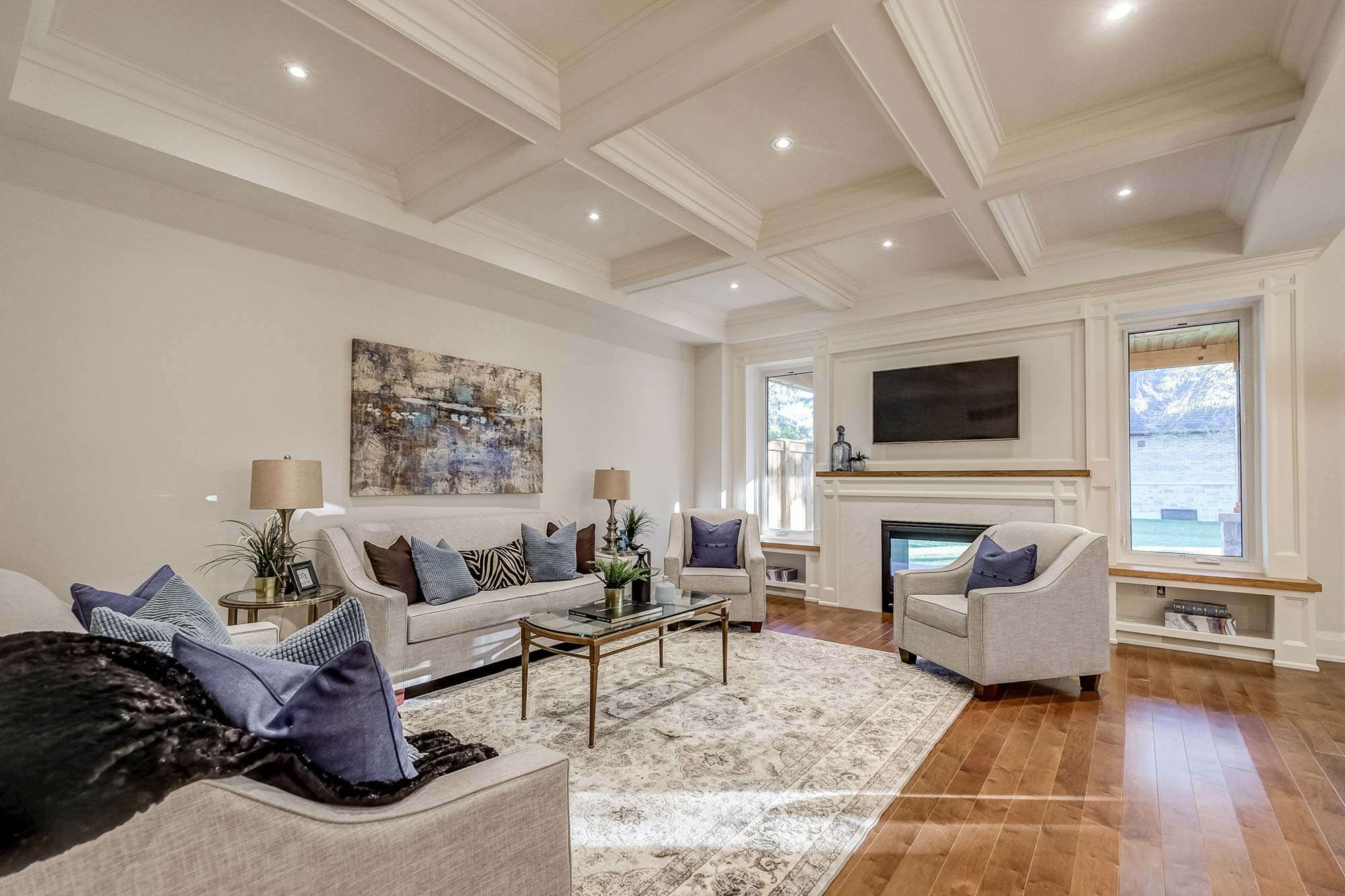 When it comes to making your home look and feel more luxurious you don't have to spend a fortune. It's important to be creative and have priorities. Here are a few ideas to get create a luxury home on a budget.
Remove Clutter
A clutter free environment is the easiest way to make your home look more luxurious.
Get rid of furniture you no longer love or use. Lots of extra chairs and shelves stuffed into a room make it look claustrophobic.
Keep surfaces clear. A single piece, or groups of three look best when displaying items.
In a luxurious room the TV is never the focus.

Colours vs Textures

Luxury homes avoid using bright colours or when used they are limited to accent pieces.
Pillows are a perfect way to add a variety of textures and dimension.
A beautiful textured throw can be adding to a chair.
Choosing the right paint colour can add instant elegance to a room.

Lighting
There are many budget friendly ways to decorate with lighting.
A small light placed behind a plant will create a focal point in a dark corner.
Adding dimmers allows you to create different moods in a room.
Switch out the standard shade that came with your lamp for a different option to help add dimension
Art
You can make a grand statement with a single, luxurious piece of art instead of many small ones.
A large photograph, painting, tapestry, or anything big will grab the attention of anyone entering the room.
Create an abundant floral arrangement.
Limit large plants to one or two and replace cheap-looking or plastic pots

Think Luxury Hotel In Private Spaces
Duplicate the look and feel of an expensive hotel room in your bedrooms and bathrooms.
Make the bed the focal point, by investing in luxury bedding, extra pillows and cozy throws.
Use light monochromatic colours.
The bathroom should be spotless, with big fluffy white towels and matching robes on display.
Limit containers and display as little bathroom products as possible.
With some creative ideas, a couple of investments in quality items, and a little work you too can have the look and feel of a luxury home while staying on a budget.
Visit the 2019 National Home Show for insider advice on making your home more luxurious and leave with new inspirational ideas with the latest home trends.