The Carmine Cupelli Team Carmine Cupelli
---
Carmine began his Real Estate career in 1994, and quickly established a reputation for his commitment to customer service. Carmine focuses his energy on highly personalized service and dedication to the unique needs of each of his clients. He measures his success in terms of his clients happiness.
READ More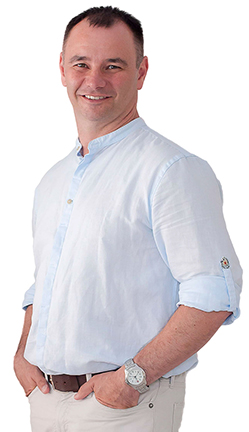 Perfect Home Finder
---
Buying a home? Why not take a few minutes to fill out a form to describe your 'dream home' and see if we can't find a matching property?
Send Me Listings
What's My Home Worth?
---
Want to know what your home is worth? Let our experts prepare a free home analysis for your home! Just fill out our form!
Free Evaluation
Testimonials
---
"It is our pleasure to recommend Carmine Cupelli as a real estate agent for any individual or family searching for a new home. We decided to sell our individual homes and purchase the home of our dreams together as a couple and Carmine was with us every single step of the way.

Throughout our buying and selling processes, Carmine was attentive, honest and reliable. He kept us informed and was readily available to answer any of our many, many questions. Carmine is highly talented in the area of technology and made effective use of databases to narrow down our search. For every home we viewed, Carmine had much background information and saw and shared with us many things we would not necessarily have known to look for. We truly felt as though our best interest was consistently a priority for him.

With his exemplary negotiation skills, Carmine was able to come up with both a great deal on our new home purchase and on the sale of our two homes -not an easy feat in this current market situation. Even after our home purchase, Carmine has checked in with us occasionally to ensure all is well.

We would be remiss if we did not mention Carmine's incredible team. We also worked with Judy and Karen and could not have asked for 2 more conscientious, flexible, creative and competent team members.

It is without hesitation that we recommend Carmine Cupelli and his real estate team. We placed our trust and confidence in Carmine and he did not disappoint us. We have been in our new home for 2 months now. We continue to settle in and cannot wait to invite Carmine, Judy and Karen over for a celebratory (and socially distanced) beverage on our new back deck, when it is safe to do so ☺"
"Carmine has handled several transactions for us and we cannot recommend him more highly. His knowledge, organization skills and personality make him extremely easy to deal with also the fact that he is always available to answer any questions. Carmine was able to turn what is always a very stressful time into one which was much less trying. We cannot thank him enough for all he did for us."
"We are please to provide this reference letter to Carmine and Karen who recently acted as our sales representatives for the purchase of our home. We were met and treated with exceptional courtesy and professionalism, and were very appropriately advised and mentored as to the housing market, as we were not from the Durham Region area. It is without hesitation that we would recommend the services of carmine and Karen as sales representatives to any prospective buyer or seller"
Latest Blog Posts
---
Real Estate And COVID-19 – MORE HELP FOR LANDLORDS Alright, now rent is officially late.  The Tenants have not paid and Landlords are trying to decide what to do. Well, let's start by taking a l…
Real Estate and COVID-19 - HELP FOR LANDLORDS We are all going through this difficult time together. And I believe we all have to do whatever we can to help one another. Tenants who have lost their j…
Real Estate and COVID-19 - NOT BUSINESS AS USUAL As a realtor for the last 25 years, I never thought I would hear myself say this, but if you don't absolutely have to buy or sell a home right now,…
Subscribe To Our Newsletter
---
By signing up you will receive our monthly newsletter on variety of real-estate topics.
We respect your privacy. We will never share your email address. You can unsubscribe at any time.